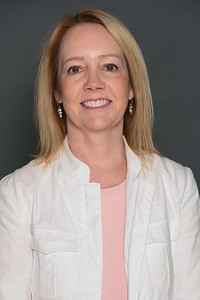 General Counsel
(860) 486-5796
Nicole Fournier Gelston was appointed General Counsel to the University on May 25, 2018.  As UConn's chief legal officer, she oversees the University's legal affairs and manages the Office of the General Counsel. The Office of the General Counsel provides legal representation and guidance on the wide range of legal issues impacting institutions of higher education. 
Nicole joined the University in 2010. She has served in the Office of the General Counsel since its creation in 2012, providing legal advice and counsel on the myriad of legal and compliance issues that affect institutions of higher education, including faculty matters, student affairs, Title IX, ADA, personnel issues and litigation. Before joining the University, Nicole was a partner in the New Haven law firm of Lynch, Traub, Keefe & Errante, where she practiced for fourteen years. Nicole handled complex civil and criminal matters and represented municipalities, individuals and businesses in state and federal court. Nicole also briefed and argued civil and criminal appeals before the Connecticut Appellate and Supreme Courts and the U.S. Second Circuit Court of Appeals
Nicole is a past-recipient of the Connecticut Law Tribune's Award for Overall Achievement, Connecticut's Rising Stars designation by Super Lawyers Magazine and the Gerald N. Weller award presented by UConn's Division of Student Affairs for her dedication to legal issues impacting Student Affairs.  She graduated magna cum laude from Quinnipiac University School of Law.