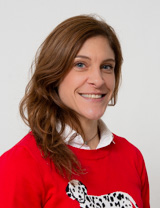 Senior Associate Healthcare Counsel
(860) 679-1114
Alyssa Cunningham serves as a Senior Associate Healthcare Counsel within the Office of the General Counsel.  She provides legal services and advice in connection with the diverse issues affecting UConn Health.
Prior to joining UConn Health, Alyssa was a health care regulatory lawyer at Wiggin and Dana LLP. While in private practice, Alyssa represented a variety of health care providers, institutions of higher education and other non-profit organizations on a full range of regulatory and legal matters.
Alyssa earned her J.D. from Albany Law School of Union University, and received her B.A. from Skidmore College.